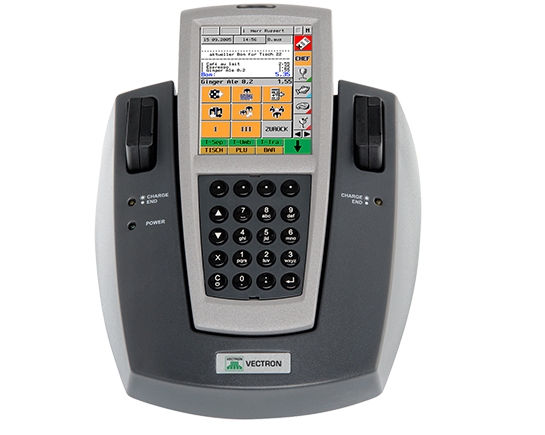 Waterproof, solid and robust hand held order terminal designed specifically for the Restaurant and Hospitality trade.
Vectron POS Mobile Pro Features
The Vectron POS Mobile Pro is an extremely robust and completely waterproof mobile hand held POS system. Solid finishing and sophisticated technology guarantee a long, fail-safe service life. Thanks to the practical touch screen and keyboard combination, it can be operated particularly quickly and is especially suitable for companies with a high customer frequency or extreme levels of use at peak times.
The Mobile Pro system is small, light and ergonomically shaped for comfortable operation. As with all mobile Vectron devices, the Vectron POS Mobile Pro is also a fully-fledged POS system independent of a server station.
Fully-fledged mobile POS system
Fatigue-free operation thanks to low weight
Completely water and dust resistant
Brilliant colour display
Automatic keyboard and display brightness adjustment
Automatic 180° rotation of the display screen when device is tilted
Wireless printing
Robust, impact-resistant magnesium housing
Auto-standby and long battery life
Automatic data transmission when returning from areas without radio communication to transmission zones
Waiter call
Vibration alarm
WLAN and Bluetooth as standard
Optional webcam function
Optional support for transponder readers and customer account cards
Extensive selection of accessories and peripherals
Contact Us By Email
If you would like to contact us by email for further information on the Vectron POS Mobile Pro system please complete the form below and we will be in touch with you soon.
Other Vectron Epos Systems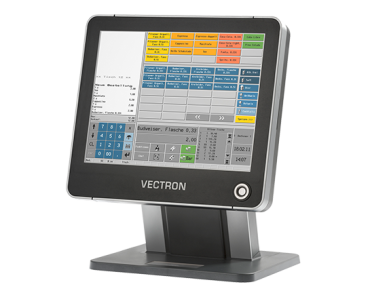 View Details
Vectron POS Touch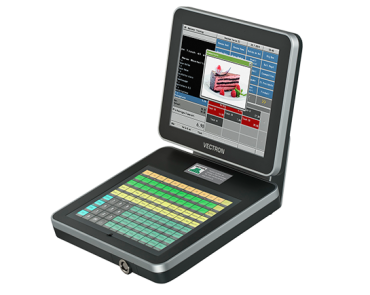 View Details
Vectron POS Vario II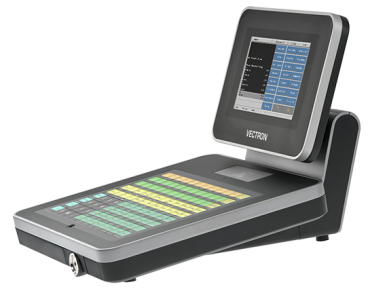 View Details
Vectron POS Mini II
Call Us On: 0333 772 0040
Please feel free to give us a call to discuss your requirements or to arrange a free system demonstration.